We believe that we are responsible to leave a better world for future generations; for this reason, sustainability is not an option but a must for us.
Sustainable fashion aims at reducing the environmental effects of the industry and increasing its social benefits. We are committed to operating a responsible business and transform the designs into garments in the most sustainable way possible. As a part of a natural resource-intensive industry, it starts with the materials we choose for the products.
96% of Orimpex fibers used in 2019 was organic or sustainably sourced1. All these materials are certified by third-party organizations that ensure reliability and transparency throughout the supply chain.
SUSTAINABLE MATERIALS
Organic Cotton:
Cotton is one of the most damaging textile fibers in terms of water scarcity and environmental impact.2 Conventional cotton is grown by using genetically modified seeds, high amounts of water and pesticides which are toxic, harmful to soil fertility and the human health.
The World Economic Forum has identified water scarcity and climate crisis as two of the top ten global risks, and the majority of cotton is grown in most vulnerable countries to these critical issues.
As a solution to these problems; there are various sustainable cottons available, but, if you want to be sure what you are buying is grown in a truly sustainable way, certified organic cotton is the best option. Organic is the only system which eliminates highly toxic substances from the environment and instead works holistically, for the long-term benefit of people and the planet.3
By eliminating the use of fertilizers/pesticides and reducing nitrogen inputs, organic cotton growing produces up to 94% less greenhouse gas emissions. Also, it keeps waterways safe and clean. The water pollution impact of organic has been shown to be 98% less than non-organic cotton production.4
Organic is the DNA of Orimpex. 100% of our cotton usage is certified organic cotton (78% GOTS, 22% OCS) which adheres to the strict social and environmental standards.
Lenzing Cellulosic Fibres:
( Lenzing Modal®, MicroModal®, Tencel™, Ecovero™)
Lenzing cellulosic fibers are produced by environmentally responsible processes from the sustainably sourced natural raw material wood. A characteristic of cellulose is its biodegradability: at the end of their life cycle, the fibers can re-enter the eco-system.
Close to 100% of the wood and pulp used by the Lenzing Group is already certified by FSC® or PEFC™ or is controlled in line with these standards. Also, they have been certified with the EU Ecolabel as meeting high environmental standards throughout their life cycle.
Bamboo:
Bamboo is one of the most sustainable plant in the world: it grows very fast and produces 35% more oxygen than an equivalent stand of trees. Unlike conventional cotton, bamboo doesn't need any pesticides or chemical fertilizers while growing. It rarely needs replanting or irrigation.
Bamboo, which has almost no environmental impact during its cultivation, requires some chemicals while being turned into fiber. Even it is not as intense as polyester, the use of these chemicals adversely affects bamboo on the way to sustainability.
As it is much more eco-friendly than cotton or polyester and also biodegradable, we include bamboo fiber in our production according to customer demand.
Recycled Polyester:
Polyester is the most widely used fiber in the world, accounting for roughly half of the market overall. Virgin polyester is a synthetic petroleum-based fiber, made from non-renewable resource using an energy-intensive process.
As an alternative to it; recycled polyester uses mainly plastic bottles or textile waste and gives a second life to a material that's not biodegradable and would otherwise end up in landfill or the ocean.
Eliminating raw material usage through recycling materials reduces soil contamination, air and water pollution, also requires less energy than virgin polyester.
SOCIAL SUSTAINABILITY
The future of fashion relies on the people who make our clothes. We want to be a part of an industry that provides fair pay, safe working conditions, social protection and gender equality. As a garment manufacturer, on the most labor-intensive part of the supply chain, we take our responsibility to achieve this goal.
We successfully pass the yearly audits of Fair Wear Foundation, which is an international verification initiative dedicated to enhancing workers' lives all over the world. We assure our customers of fair working conditions and transparency about our business practices through third-party inspections.
As a part of an industry with more than 75% of workers worldwide being women, gender equality is one of our top priorities. We are one of the first companies that have Equality for Women at Work Certificate. Our management systems, hiring and employment, work health and safety, supply chain and social impact are audited by Intertek with regard to Global Compact Turkey and Women Empowerment Principles.
UN GLOBAL COMPACT:
The United Nations Global Compact (UNGC), world's largest corporate sustainability initiative with 12,000 signatories in over 145 countries worldwide, provides a universal language for corporate responsibility and a framework to guide all businesses regardless of size, complexity or location. We align our strategies and operations with universal principles on human rights, labour, environment and anti-corruption, and take actions that advance societal goals. As a signatory of UNGC, each year, we disclosure our progress toward the UNGC Ten Principles.
https://www.unglobalcompact.org/what-is-gc/participants/141297-Orimpex-Tekstil-A-S-%20#company-information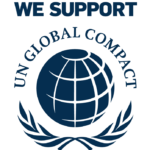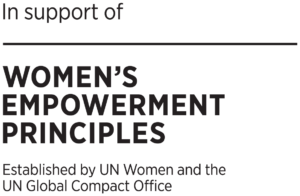 GLOBAL COMPACT
Since 2020, Orimpex has been committed to the UN Global Compact corporate responsibility
initiative and its principles in the areas of human rights, labour, the environment and anti-corruption
1 50% organic cotton, 29% Lenzing sustainable fibres, 18% bamboo, 4% other
2 Mistra Future Fashion, The Outlook Report 2011-2019
3 https://www.soilassociation.org/organic-living/fashion-textiles/organic-cotton/
4 https://www.soilassociation.org/organic-living/fashion-textiles/cottoned-on/